The Children's Festival Workshops were established for elementary aged children to increase their appreciation of the Redlands Bowl Summer Music Festival's programs, develop good audience skills, and further their understanding of music. They are also lots of fun! Workshops typically feature artists appearing at the Bowl or other facets of the Festival, such as presentations on the art of conducting the orchestra or directing the community sing. Children are encouraged to attend the evening performances with their families.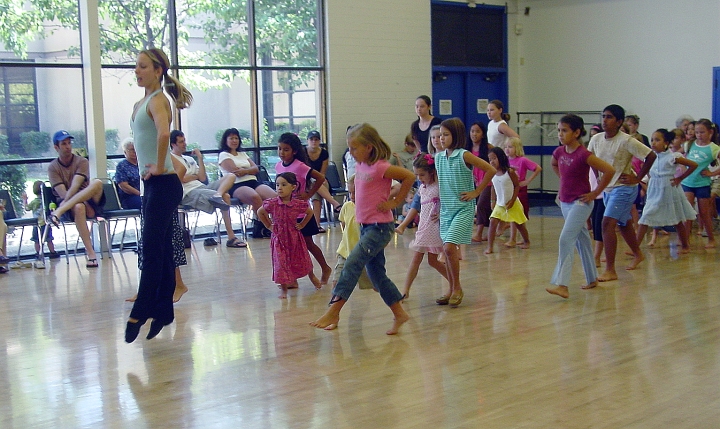 Help the Associates of the Redlands Bowl support the Children's Workshops during the Summer Music Festival! Your donation today will help children in our community get more involved in the arts through interactive workshops focused on music!
2019 Children's Music Festival Workshops
Sponsored by the Contemporary Club, Redlands
The Children's Music Festival Workshops give children the unique opportunity to interact with and learn from the professional artists, many of whom perform at the Bowl! They are held on Tuesdays and Saturdays during the Bowl season and for children ages 4-12. All workshops are managed by Redlands Bowl Performing Arts and no admission is charged. An adult must accompany children.
The Redlands Bowl Summer Music Festival Children's Workshops are 10:00 a.m. – 10:45 a.m. Saturdays at the Redlands Community Center, 111 W. Lugonia Ave., and at 3:00 p.m.- 3:45 p.m. Tuesdays at the A.K. Smiley Library Contemporary Club, 173 S. Eureka St., Redlands.
No reservations or registration needed. First-come, first-served.
Tuesday, July 2
Sensational Strings
Join violin sensation Lindsay Deutsch for a captivating, kid friendly performance!
Tuesday, July 9
Jeff Dayton's "A Salute to Glen Campbell"
Experience the songs and stories of one of the greatest country artists of all time.
Saturday, July 13
Mariachi Divas
Join the charismatic all-female ensemble to learn about the history and music of mariachi.
Tuesday, July 16
The Kalama Brothers
Sing and dance along to timeless island favorites!
Saturday, July 20
Joya Kazi Unlimited
Bold and beautiful music! Colorful costumes! Experience a special workshop featuring Bollywood dance.
Tuesday, July 23
Musical Theater Dancing!
Come ready to dance and learn the ins and outs of musical theater choreography with Stars of Tomorrow Children's Theater.
Saturday, July 27
Singin' in the Rain
Join members of the cast to learn more about this year's foot tappin' musical! See costumes, learn songs, and dance along to famous numbers from Singin' in the Rain!
Tuesday, July 30
ABBA Revisited
Step back in time to experience hits of one of the greatest bands of the 70's!
Saturday, August 3
Annie Moses Band
Join Juilliard-trained members of the Annie Moses family to learn more about their unique blend of roots music and classical polish.
Saturday, August 10
New York's Gilbert and Sullivan Players
A swashbuckling introduction to The Pirates of Penzance.